Furnish your office like a boss
From an empty floor to a furnished office. With just one click to go, your new office is closer than you think.
Fast as lightning
In just a few minutes you can create your perfect office layout.
It's up to you
Whether you want to furnish just your meeting room or your entire office; you can make it match all your needs.
Easy as 1-2-3
No complicated software, just an easy tool everyone can use!
Office design has never been easier
A small meeting room or a large office; you make the decisions! From design to realization; you are in control. Work in your dream office.
Step 1
The floor plan
Get started with your office. Choose floor dimensions or upload your own floor plan.
Step 2
Choose the furniture
Furnishing a reception area, a flex space or a boardroom; you are in control. Choose the furniture you want and drag it to the right spot.
Step 3
Get a quote
Are you satisfied with your office design? Request a quote for your furniture, no strings attached.
Step 4
Final check
Are you satisfied with everything? Our designers will check your plan. Everything alright? Then we make sure your design becomes reality!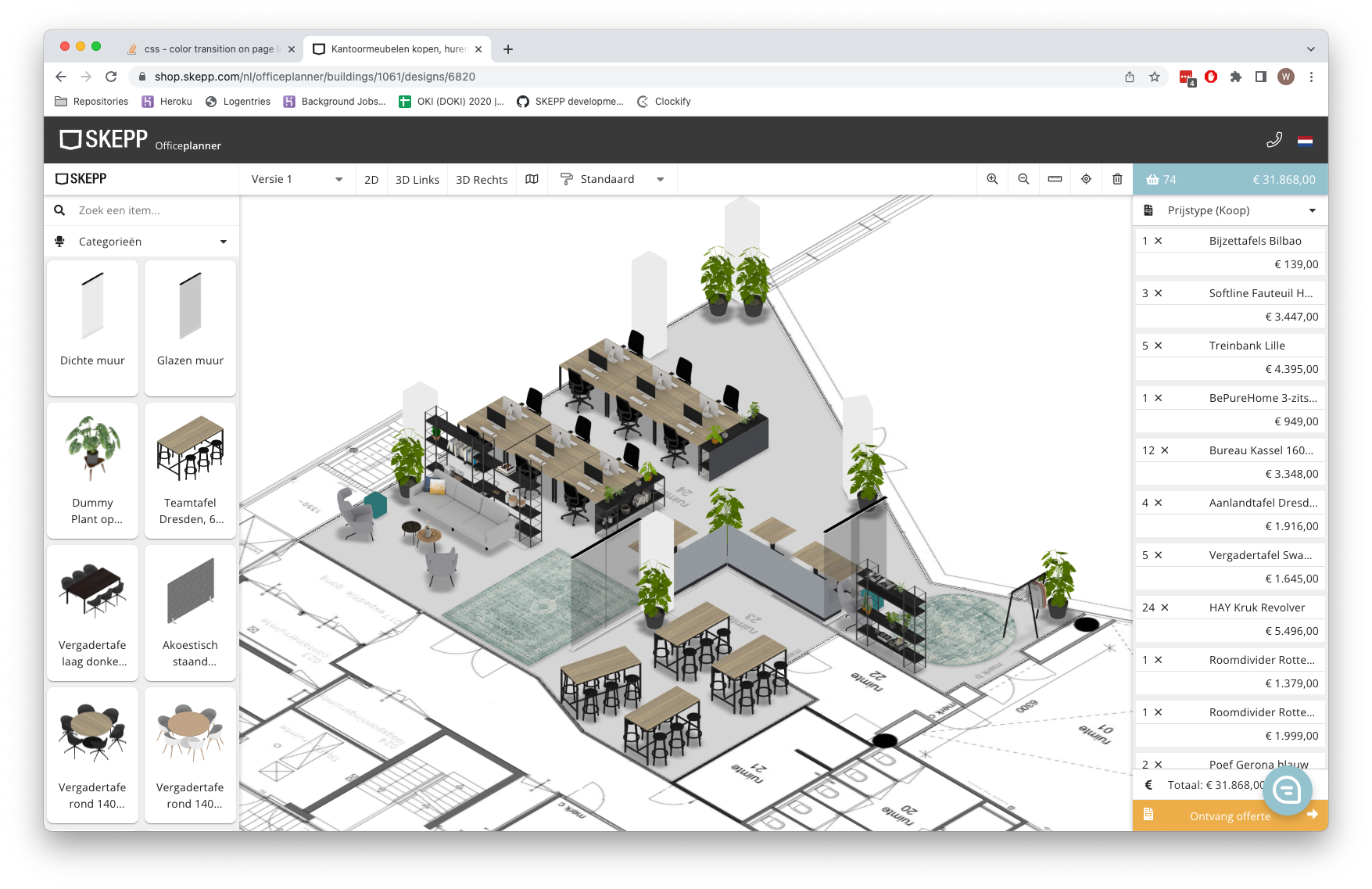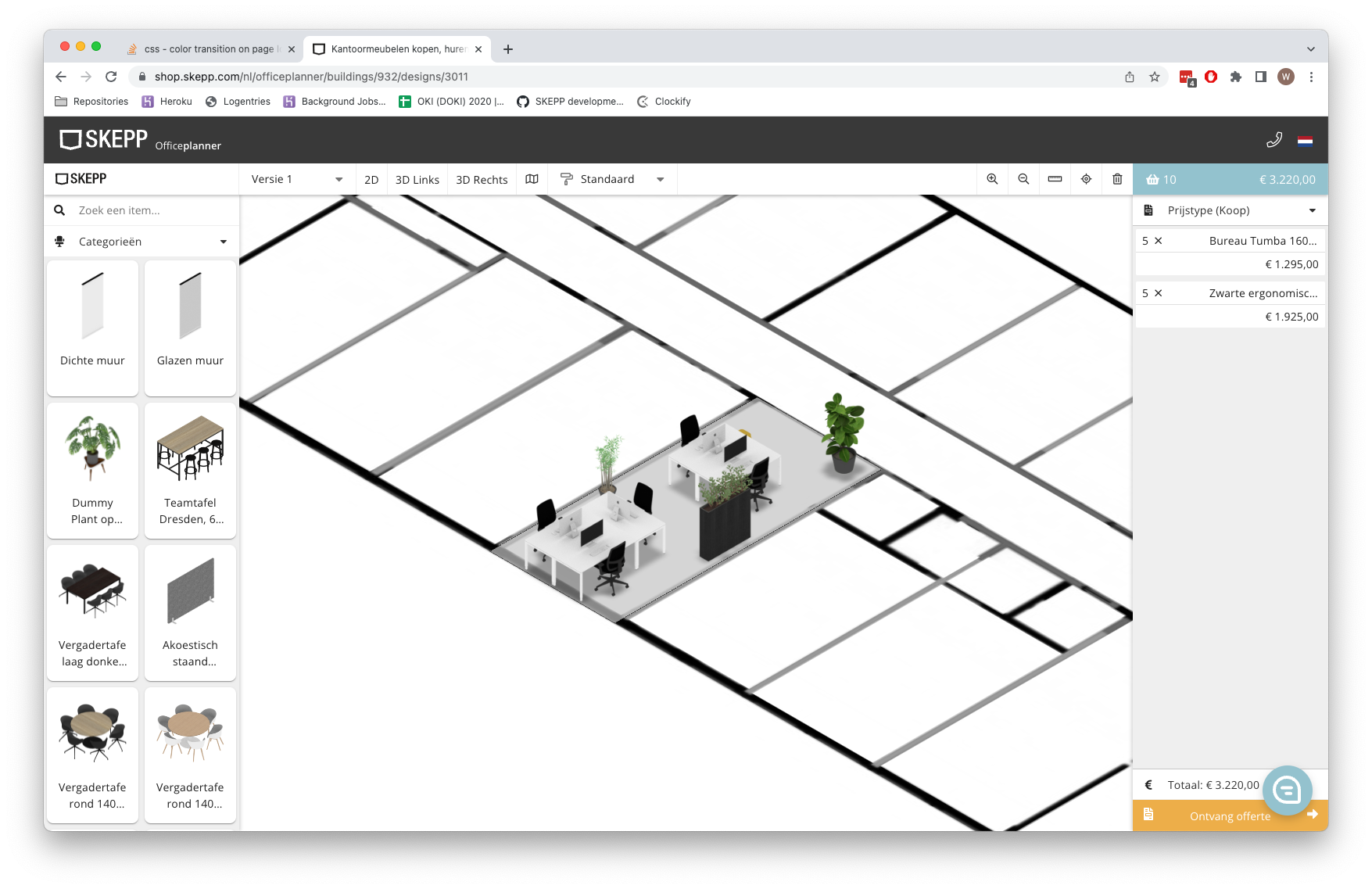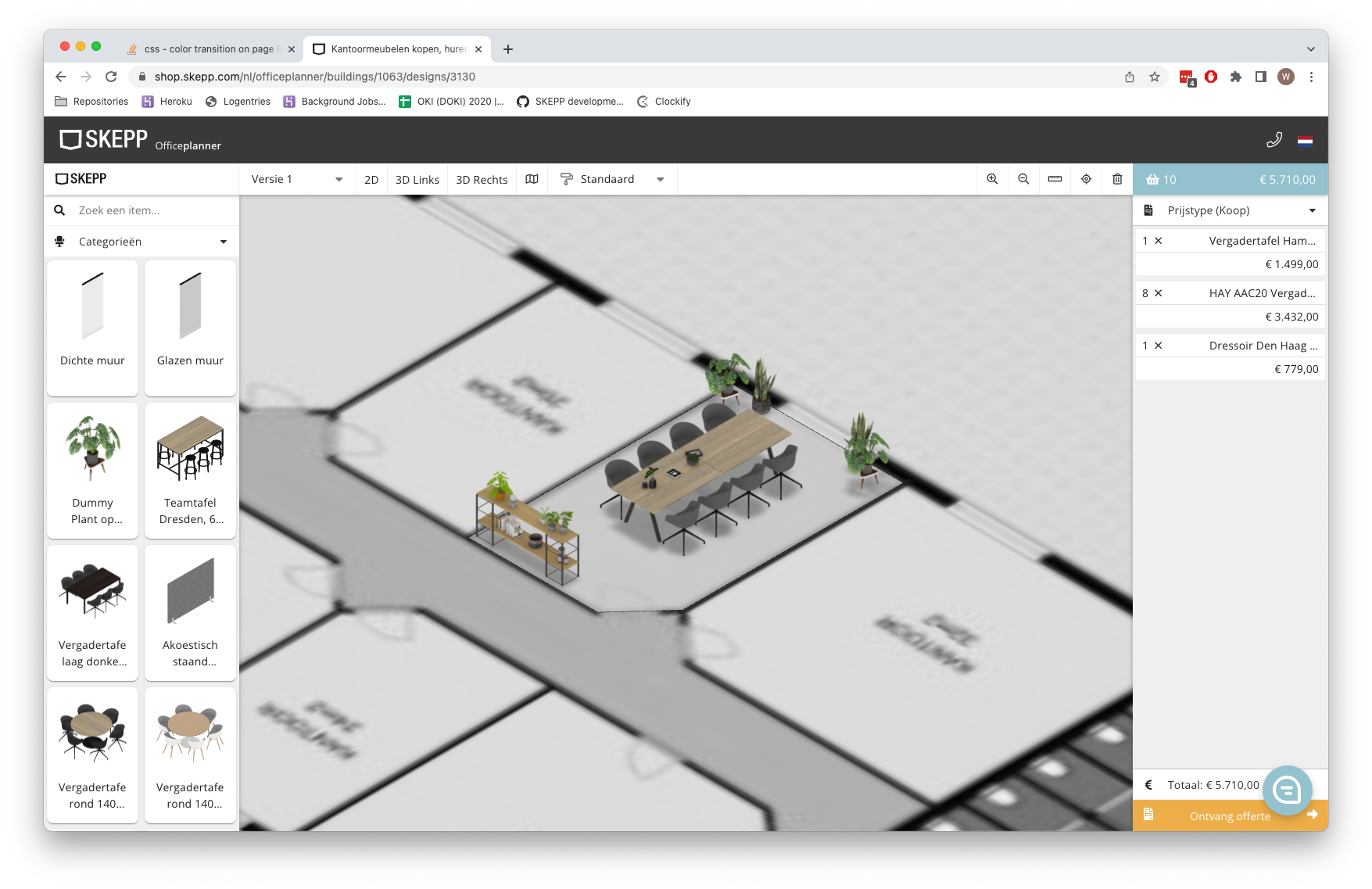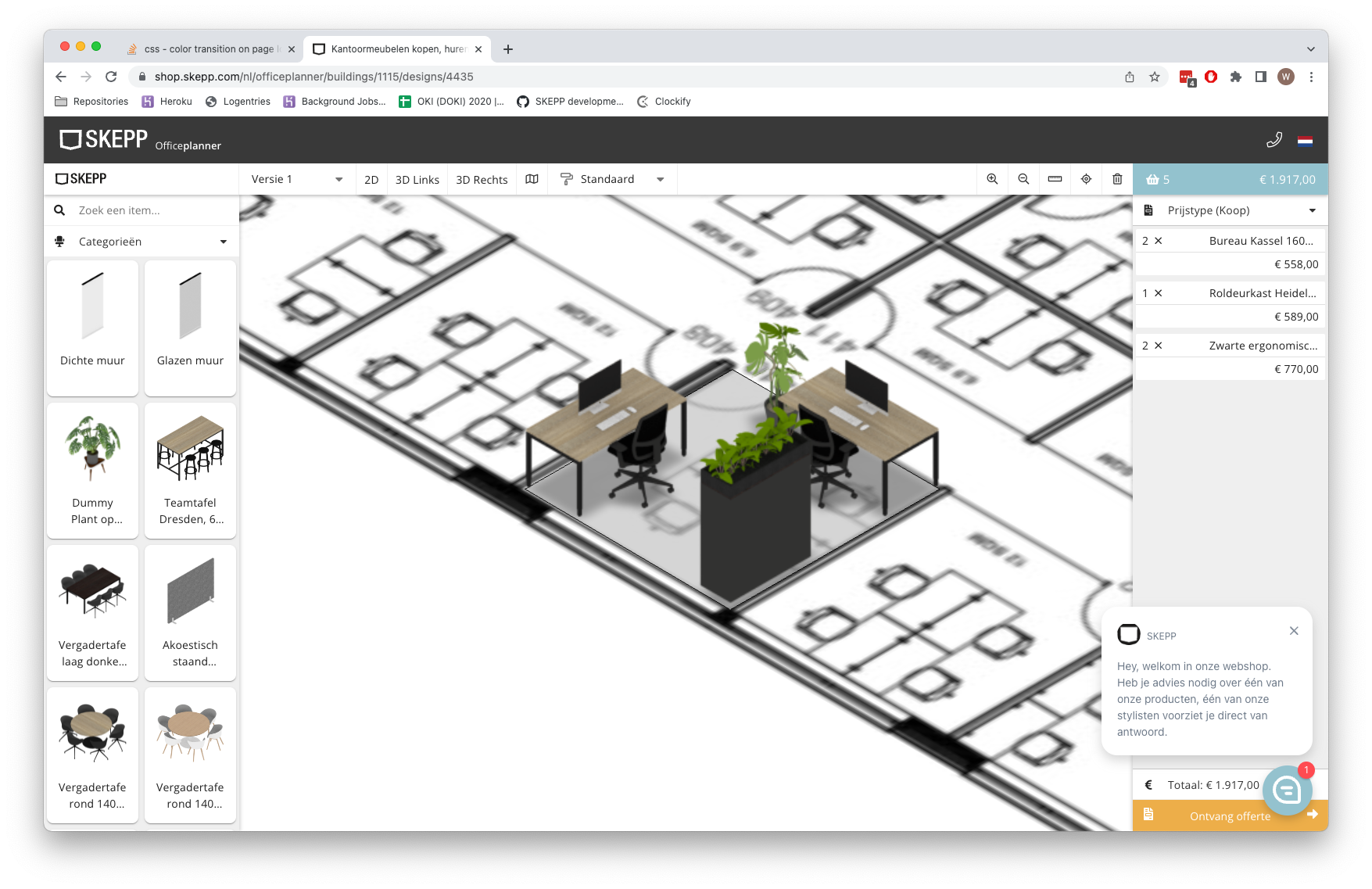 The answers to all of your questions
Officeplanner is the free design tool from SKEPP to easily and flexibly furnish an office yourself.
The officeplanner tool is completely free and can be used without any obligations.
Almost every office is suitable for Officeplanner. With the upload function you can upload your map yourself. All the furniture that you can choose in our tool is not connected to the building with an earth-tight connection. The furniture is easy to move without damaging the building.
SKEPP offers high-quality furniture at competitive prices. SKEPP works together with sustainable design brands and offers products that have been developed for long-term use. The products have the aim of getting a second life as a second life or recyclable product. All furniture, such as the Amsterdam Meetingbox, is reusable and can always be placed elsewhere in the room without waste or disposal of building materials.